I love meeting another mompreneur who loves to share her positive thoughts too!
Who is I Am Guru Kid?
1) Why and when did you start your business?
I've always done some hustling on the side like publishing books and career coaching.
In 2017, after my son was born and while I was on maternity leave together with one of my friends, we decided to work on this project together. As a new mom, I've wanted to provide the best for my child and be a present and self-aware mama. I was looking for fun ways to engage through play with my son while promoting early childhood learning.
2) What is special about your products?
Flashcards are a fabulous tool designed to help develop brain memory, promote color recognition, enrich vocabulary and enhance creativity. They learn and have fun at the same time. We designed the Flashcards in English and Spanish as we know that bilingualism shapes not only language development, but also have cognitive development and long-term benefits.
It's a great product suitable for babies and toddlers and plays a key role in learning through play while giving parents a chance to mindful engage with their children.
In the same spirit to create products for kids that foster connection and wisdom I've published "Shine your Inner Light – A Book of Mindfulness and Self-Confidence for Kids" . In today's world, children are facing increasing pressures and challenges in their both school and social lives that can lead to stress-related problems such as anxiety and depression. Teaching our kids how to shine from within, believe in themselves, and focus their minds no matter how difficult life becomes can be a lifetime task.
As the business started to grow, I expanded to nursery wall decor and added lovely wall decorations featuring cute designs accompanied by motivational quotes to inspire little ones. We envisioned a better world with our kids being the leaders of the future!
About Gabriela Medar
Gabriela Medar is a career coach, author, and TEDx speaker who is passionate about education, personal development, and mindfulness. After becoming a mom she started her e-commerce business IAM GURU KID, a Canadian Brand focused on creating products meant to inspire kids by stimulating creativity and encouraging them to shine upon the world.
From Illustrated Flashcards, Educational Books, and Posters to Nursery and Playroom Decor and Inspirational Gifts, our brand aims to grow along with your children and make a great life companion while ensuring their success in life. We believe in promoting early learning through fun and inspiration!
—
Love,
Gabriela
Email – info@iamgurukid.org
Amazon – https://www.amazon.ca/iamgurukid
Etsy – https://www.etsy.com/ca/shop/IAMGURUKID
Website – www.iamgurukid.org
Follow Chocoviv's Lifestyle Blog on WordPress.com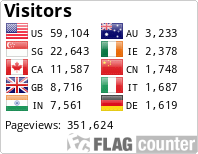 Instagram: https://www.instagram.com/chocoviv/
Twitter: https://mobile.twitter.com/Chocoviv1