I love Christmas earrings and these ones from Soufflé Studio are festive enough for me. Thank you!
Who is Soufflé Studio?
1) When and why did you start your business?
My name is Jaycika and I'm the owner and maker at Soufflé Studio (est. 2020) where I handcraft jewelry from start to finish. I have a background in graphic design but I've always been extremely passionate about hands-on making. So, Soufflé Studio is that passion, that dream turned into my happy reality.
2) What was your background?
On my creative journey, I was introduced to polymer clay through a friend in 2018 and was blown away by it's form and it's ability to be a therapeutic art form.
3) What is special about your products?
I believe that clay offers endless creative possibilities in transforming imagination into wearable tangibles and this spurs continuous motivation in the pursuit of my creative dream. If you are buying my jewelry, you are supporting this creative dream.
I'm beyond excited that you've taken the time to learn a little about me. I absolutely love what I do and hope that you find something you love, that enhances your individuality and that you can wear with a smile. I truly believe that EVERYBODY deserves to feel amazing and beautiful! I sincerely hope that you'll appreciate the earrings as much as I enjoy crafting them.
Check her out!
https://linkpop.com/soufflestudio
Follow Chocoviv's Lifestyle Blog on WordPress.com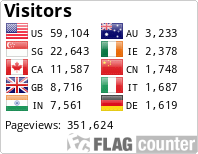 Instagram: https://www.instagram.com/chocoviv/
Twitter: https://mobile.twitter.com/Chocoviv1