The combination a seashell, crystals and resin resulted in my beautiful piece from Star Night Creative.
Who is Star Night Creative?
1) When and why did you start your business?
I started my business in spring of last year as an outlet for my creativity and a way to create meaningful art pieces. I love how each person has a unique decor style, is drawn to different elements and has something that speaks to them & brings meaning. As an artist, I am privileged to combine these elements to create something absolutely unique and one-of-a-kind for my clients. It's a fun process ~ starting with a completely blank canvas and ending up with a stunning statement piece made specifically for somebody. Every piece of art is different, in fact one of the beautiful things about resin is that it is literally impossible to duplicate ~ which I absolutely love!
2) What is your background?
I've always been artistic, starting as a young child ~ with a lot of different creative avenues. From painting & sketching, to graphic & architectural designs to jewellery making I've always loved to create. I love to be different, original and follow my own artistic path. I used to work in developing countries with a lot of different ngo's, which I'm extremely passionate about, but as a mom of twin boys it's important for me to be a part of my boys' lives as they grow. I'm in the process of partnering with a few organizations (local as well as overseas) so that a portion of every sale goes towards something meaningful. I love having the opportunity as an entrepreneur to give back and to be a part of my community and abroad!
3) What is special about your products?
Every single product I have is one-of-a-kind ~ and is a labour of love. Resin is poured in layers using pigments and different coats to create depth and effects, and needs time to cure in between. I love being challenged with new projects, and I've definitely had custom orders that have truly challenged me. The thing is that although the process may be frustrating, I get to learn and expand my skills. I always want to be able to be fluid and adaptable, to test my limits creatively. I specialize in custom orders ~ from giant wall-sized geodes to photo art to charcuterie boards to memorial art where the ashes of loved ones are tastefully preserved in the art ~ and so much more.
4) What else do you want to share?
I love being inspired and find inspiration and joy in the simple things. I adore working with my clients as I get to capture parts of their personalities in art, and to be trusted to do that is a gift. I'm so thankful to love what I do!
Check them out!
Follow Chocoviv's Lifestyle Blog on WordPress.com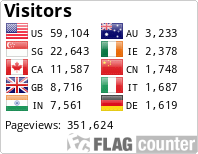 Instagram: https://www.instagram.com/chocoviv/
Twitter: https://mobile.twitter.com/Chocoviv1