I absolutely love the painting that Raincouver Art did of my bearded dragon! Thank you!
Who is Raincouver Art?
1) When and why did you start your business?
Raincouver Art started as a little sharing window for my 'newly' found passion for blocking printing/ linocut, about 2 years ago. It all started with making a small eraser stamp for my child and evolved into linocut printmaking. One day, I made a dog portrait stamp for my friend. This led me to doing some pet portrait stamps which made me open for pet portrait painting.
The reason I fell in love with pet portrait was because I was fascinated with recreating the fur babies or any animals- someone's life companion in painting, capturing their personalities, listening and watching their companions happiness, all of that.
(I also have 4 year old Havanese dog who came to me after the previous owner couldn't take her with him back to his country. She is such a gentle soul…I can go on and on about her…..)
2) What is your background?
Well, education wise, I majored in landscape architecture and worked in the field before came to Canada. All my life, I liked drawing and crafting. Once I started, I couldn't stop. Everyday, I needed to do create art.
I haven't been practicing actual fine art painting other than crafting and occasional drawing. All my life, I have been doing all sort of crafting, drawing, studying architecture abour a year etc. However, painting is newly found passion about 2 years ago.
3) What is Interesting about your products?
A portrait is not just copying one's image. It is communication and understanding. While I paint portrait, I feel like I am talking to them. Trying to feel what they feel. Observing them in such a way that I can capture their personalities through painting details, light, shadow, sparkles in their eyes. I have reviews from customers saying I captured them in painting. Personalities, things that only their companion know about their animals are somehow showing through.
My new Etsy shop had painted custom pet portrait ornament is one of my favorite. Even in small size, I try my best to capture their characters. One customer ordered 6 different golden retrievers she had over the years from Nova Scotia.
She requested the distinction of her 6 Goldens to be shown in paintings and I did. You can see her review as below.
"Yun was a joy to work with – so detail oriented and obviously talented. I ordered 6 ornaments for the six Golden Retrievers we've had over the years and she absolutely nailed every single one – she not only captured their likeness but also their personalities. I was eager to ensure the artist I found could capture how different our six Goldens were, and not just capture generic paintings of the Golden Retriever breed.. and Yun totally delivered!!! She is amazing. You will not regret your purchase from her! These are our favourite ornaments and will be for many years to come!"
Check her out!
https://www.etsy.com/shop/raincouverart/
https://instagram.com/raincouverart?
https://www.facebook.com/raincouverart?mibextid=ZbWKwL
Follow Chocoviv's Lifestyle Blog on WordPress.com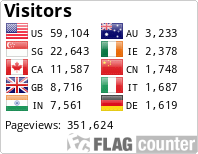 Instagram: https://www.instagram.com/chocoviv/
Twitter: https://mobile.twitter.com/Chocoviv1