Summary
Evelyn felt like she was just living a life that she didn't enjoy. It was all because she married the man that her father objected and moved to the States away from China. It began as a dream where she and Waymond, her husband bought a laundromat and had a baby girl. Life became tedious and very unpleasant. The culture shock and generation gap along with misunderstandings with her daughter, Joy, slowly broke down their relationship.
Then, one day, as she was overwhelmed and stressed out at the IRS office, Waymond was taken over by someone called Alpha-Waymond from another parallel universe. Apparently, the world and all the parallel universes were under attack. The only person who could save everyone was Evelyn!
But, how and why? She was so insignificant and was a nobody….. Or was she?
Conclusion
The storyline was very interesting! There were so many twists and I had to pay attention. It kind of reminded me of the "Matrix"…. I could relate to all the misunderstandings and culture differences growing up Asian in Western culture. Definitely loved it!
Follow Chocoviv's Lifestyle Blog on WordPress.com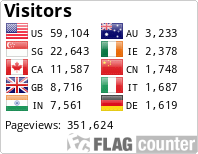 Instagram: https://www.instagram.com/chocoviv/
Twitter: https://mobile.twitter.com/Chocoviv1