Sore muscles are a constant reminder that I need to take a break. Thank you P3 Products for your gift!
Who is P3 Products?
1) Why and when did you start your business?

I have been an RMT and Sports medical practitioner since 1992 and after years of only having topical products that were potentially harmful to use in practice I was able to come up with a natural product that wouldn't contraindicate with other medications or contain harmful drugs like methyl salicylate. Hence P3 was born! I created this company in 2007 but it was only for use in my own clinics. Popularity grew and the demand forced us to start selling wholesale and now retail across North America.

2) Next, what was your background?

I have been an international athlete myself and progressed to becoming a sports therapist (a Vancouver Canucks trainer in 1993, and Olympic athlete therapist for many athletes from 1992- 2018). Afterwards, the producer and owner of P3 Products and clinic owner to two large medical clinics in the Fraser Valley.

3) Any interesting facts about your product?

P3 Cream is a water based cream that does not stain clothes or sheets, it has a pleasant scent, it absorbs within 2 minutes and feels dry to the touch yet the effects are felt for up to an hour and it is made with all natural active ingredients.

4) Finally, anything else you would like to share?

Mike, here. I came on board a couple of years ago to run the day-to-day operations of P3. I've known John for over 20 years as he was my therapist after a neck injury in high school. I've been using P3 since 2007 when John was first starting with it, so I'm a big fan. Working somewhere local, and knowing that we help people with what we do, is what brought me to P3. Now the goal is to help people all over North America remove barriers to living their life how they want to.
Discount Code: P3CHOCOVIV
Check them out!
Follow Chocoviv's Lifestyle Blog on WordPress.com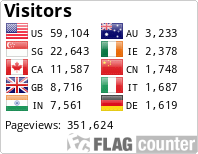 Instagram: https://www.instagram.com/chocoviv/
Twitter: https://mobile.twitter.com/Chocoviv1