Have you had any Indian cuisine lately? I was fortunate to receive an invitation to Desi Turka to try out their extensive menu.
Who Is Desi Turka?
1- When and why did you start your business?
We opened in November 2017. Burnaby had many great multicultural and ethnic cuisine. However, we decided to bring something unique to introduce Indian cuisine with many regional dishes of multi regions of India.

2- What was your background?
I was born and raised in India in province called Haryana, where the main profession was farming. So we carried the knowledge of root spices and herbs and how we can use them in different cuisines. Then, in 2013, I moved to Canada and studied my Hotel and Resturant management in Toronto.

3- What is special about your products?
We bring many dishes that are unique in flavour and we have curated them with touch of western and traditional touch.

4- What else do you want to share?
We always like to honor our guests and committed to serve them with best quality food.
Check them out!
https://instagram.com/desiturka?
Follow Chocoviv's Lifestyle Blog on WordPress.com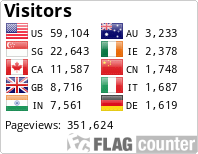 Instagram: https://www.instagram.com/chocoviv/
Twitter: https://mobile.twitter.com/Chocoviv1