Valentine's Day is coming up! A lovely shirt by Jocelyn Eloise Designs is what I needed! Thank you!
Who is Jocelyn Eloise Designs?
1) Why and when did you start your business?

I started my small craft business while I was on maternity leave with my second daughter (started thinking about it in February 2022 and actually got all my marketing materials ready/started my IG & FB in May). Being so much more isolated during this past maternity leave than I was in my first, I felt I needed a creative outlet. I also noticed that my eldest (3.5 years old) took an interest in my crafting and wanted to help. I decided that the business could be something my daughter's could grow into helping with, so I centered the foundation around them—naming it Jocelyn Eloise Designs after each of their middle names.
2) Next, what was your background?

My background is in disability consulting, but I've always had an artistic side that I never did anything with career-wise.

3) Some interesting facts about your product?

While I can make just about anything requested, I prefer to make apparel. I like the idea of making something that lasts and has a longer use than something like paper products. I'm also very environmentally conscious, so I try to use products that are made from recycled materials and prefer heat transfer vinyls over adhesive (PVC) vinyls.
4) Finally, anything else you would like to share?

I offer unique, thoughtful, but also affordable personalized or custom products. I put my heart into each of my designs and pride myself on a great customer experience.
Check her out!
https://instagram.com/jocelyneloisedesigns
Follow Chocoviv's Lifestyle Blog on WordPress.com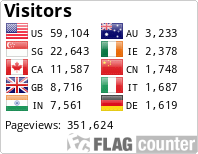 Instagram: https://www.instagram.com/chocoviv/
Twitter: https://mobile.twitter.com/Chocoviv1