Summary
Nothing was going Kate's way. Her fiancé had cheated and left her before the wedding. Her boss didn't appreciate her work and even forced her to demote herself. Life was not good at all.
Then, one day, as she fell off the ladder and landed on her back right in front of a very important client, she knew it was over. She truly embarrassed herself and the company. Little did she know, it was her constant chaos that sparked something inside of him.
Conclusion
Kate was definitely a character many could relate to….How many times had you felt that life was disaster and that nothing was going your way? This romance story also mentioned about being overlooked and taken advantage of in one's career.
This was a sweet story about how one turned their life around by being themselves and not the society norm.
Follow Chocoviv's Lifestyle Blog on WordPress.com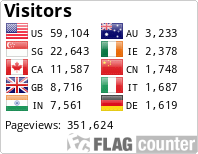 Instagram: https://www.instagram.com/chocoviv/
Twitter: https://mobile.twitter.com/Chocoviv1