Fashion help promote ideas. I love how Draffiti is working to promote awareness for different issues with their designs! Thank you for my hoodie!
Who is Draffiti?
1) Why and when did you start your business?
I have always been passionate about art, but was not great at it. I always wanted to make people more aware about art and its importance.
The idea of Drafitti came to being when my childhood friend, Sultan, who's a great artist pitched me with his interest of opening a clothing brand which would be centered around street fashion, art and different mediums. Being a college drop out, Sultan had plenty of time to practice his art and explore digital art. He discussed his idea of selling printed clothing with his digital art to create an impact on people's lives. Being passionate about art and environment, I loved his idea and we decided to execute it.
2) What is our background?
I have always been a business student with the passion of an artist and digital expert. Since I was not really good at art, I decided to become a business mastermind and collaborate with other artists to help them monetize their work. I wanted to help artists build an opportunity for them that would encourage them to practice more art.
Due to my interest in being a digital expert, I explored and acquired various digital skills like digital marketing, designing, etc. So, there are two masterminds behind Drafitti, an artist and a digital expert, trying to make an impact in this world that we live in.
3) Interesting facts about Drafitti
Alright, so I always wanted to get into art, and my friend always wanted to have a clothing brand. Drafitti is about awareness about the society we live in. You might have noticed that things aren't normal these days.
We live in an era of identity crisis and an age of lost souls that I believe is one of the main reasons for world terror. If we knew who we were and our responsibilities as human beings a-lot of things can be improved such as human behavior towards one another, our climate situation, knowing what to do and what not.
So, hence the paper bag concept represents identity and awareness. The paper bag is about helping people struggling with an identity crisis. We recently started so our main goal is to bring opportunity towards the awareness we create.
Check them out!
https://instagram.com/drafitti
https://drafitti.com/products/llama-unisex-hoodie
Follow Chocoviv's Lifestyle Blog on WordPress.com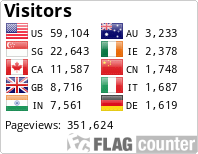 Instagram: https://www.instagram.com/chocoviv/
Twitter: https://mobile.twitter.com/Chocoviv1