I love cute accessories! What about you? Thank you Papercrane Co. for my gift!
Who Is Papercrane Co.?
1) Why and when did you start your business?
I started Paper Crane Co. in 2019 as a side hustle / passion project. It was initially a stationery and gift store with a focus on supporting other small business and artists. During the Covid-19 pandemic that ensued shortly after launching, I was spending more time at home, and started to dabble in small DIY projects. I tried resin art for the first time and loved it immediately! I also tried decoden, badge making and even crochet.
The name is inspired by the legend of the 1000 paper cranes which I started to fold in 7th grade when my both my Grandpas were battling cancer. I folded over 600 paper cranes during that time period, but unfortunately did not make it to 1000 before they both passed away when I was 15.
The paper crane symbolizes peace, good health and longevity. I wish to spread this positive energy through my handmade creations and hope that they bring joy and happiness to those who cherish them.
2) Next, what was your background
I graduated from UBC in 2017 and I'm currently working towards becoming a CFP (certified financial planner).
3) Some interesting facts about your product?

Everything is done in small batches and most items are one of a kind!
Resin items usually take about 3 days to make with multiple layers / pours in between to create the cool effects.
4) Finally, anything else you would like to share?

You can find Paper Crane Co. in Nooks at Gastown at 38 Water St., Vancouver.
Check her out!
https://instagram.com/papercraneco.studio
Follow Chocoviv's Lifestyle Blog on WordPress.com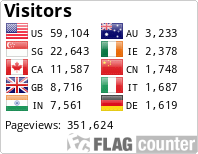 Instagram: https://www.instagram.com/chocoviv/
Twitter: https://mobile.twitter.com/Chocoviv1