I love when arts and crafts imitated real life. Take for instance, C Yarn Hut's dim sum and sushi pieces, they are so detailed!
Who is C Yarn Hut?
1) When and why did you start your business?
C Yarn Hut started out with friends' encouragements after one-night shopping at Walmart back in 2012. At the beginning, I did mostly special orders from friends and soon I started a website to share my creations.
I received many positive reviews and a seed was planted in my mind to reach out to more people. With the help of my cousin Eva, I have my logo – Clara's small dream house under the starry sky. I suppose when Eva designed the logo, she was trying to tell me to reach for the sky for there is no limit in creativities. It matched perfectly with my slogan of, "Our hut is filled with Yarn….Our heart is filled with Love."
We have started our online shop in 2012 and our first craft show in 2013.
2) What was your background?
I am a dental assistant during daytime and crafter at night. I have no background that relates to Art. I actually studied Travel and Tourism in college. But I have huge passion for art, especially knitting and crocheting. Like many others, my first knitting technique was taught by my mom. Gradually I began to explore crocheting and learning about new patterns.
3) What was special about your products?
I usually crochet during the down time at craft shows and was asked several times by customers and other crafters about my technique which is rather different than traditional. I mixed knitting and crocheting technique. This technique uses the crochet hook, but holding the yarn with knitting style. I thought about switching back to traditional crochet method. However, I felt that "My Way" fit me better and became C Yarn Hut's signature style. Recently, I fell in love with combining this crochet style with other media. For example, 3D printing, puffy paint, wood etc.)
4) What else would you like to share?
I always tell my customers and students that, "if i can do it, you can do it too!"
I learned how to crochet and start my own small business with no Art and Business background, self taught, and without any social media presence.
As long as you have huge passion for it, go for it, start to work on it, try it. No harm to fail, as failure is an experience. Finally, there is no right or wrong in Art.
Check her out!
Follow Chocoviv's Lifestyle Blog on WordPress.com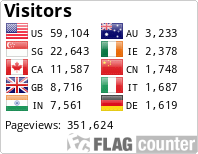 Instagram: https://www.instagram.com/chocoviv/
Twitter: https://mobile.twitter.com/Chocoviv1