I was very happy to receive this cute package from Beelu Art this past Christmas! Thank you!
Who Is Beelu Art?
1) When and why did you start your business?
I started my small business 2 years ago when I was still in university. I first started making pins and small stickers out of some cute drawings I did, and I thought it'll be fun to share my work with people around me.
2) What was your background?
I studied illustration at Emily Carr University and graduated with a degree in fine arts. During my first yr, which was about 6 yrs ago, I started selling traditional paintings to collectors, but it wasn't until 2 years ago when I finally realized what I wanted to do was to spread little bits of joy to peoples life with cute and inspiring artwork.
3) What is special about your designs?
I really enjoy drawing cute animal characters and give them charming personalities. One of my most recent character would be Mochi the Penguin, dedicating my love towards cute baby penguins!
Check it out!
https://instagram.com/beelu_art?
Follow Chocoviv's Lifestyle Blog on WordPress.com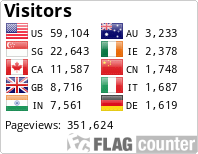 Instagram: https://www.instagram.com/chocoviv/
Twitter: https://mobile.twitter.com/Chocoviv1