I loved languages. I was studying Japanese on my own, but needed to advance to the next level. That's when I found, Misaki of Miproduction!
Who is Miproduction?
1) Why and when did you start your business?
I was teaching at a Japanese school in 2016 when I first moved here in Canada. Ever since, I have helped many Japanese learners as a 1:1 tutor both in person and online. I started it as my online business on a full scale in 2020 when the pandemic hit hard.
I always wanted to have my own business but I didn't know how to do it and when to start. The period gave me the opportunity to start up something new.I felt the possibility of online learning. So I decided to teach Japanese which I have always been passionate about.
2) What was your background?
I was teaching English for children aged 0-18 years old at a private English school in Kyoto, Japan. I was working as a wedding stylist who assists couples getting married in Tokyo before that. Through these different experiences, I came to realize that teaching is something I would like to pursue as my long term life carrier. This is also the reason to bring me here in Canada. I finished Japanese instructor courses and ECE (Early childhood education) here in Vancouver. I am currently working at a local preschool.
3) Some interesting facts about your product?
We offer a few Japanese learning courses for school age children, teens and adults. Our focus is "connection" over memorizing phrases or letters. We offer an exciting experience for individuals in order to connect our beautiful language and culture. For instance, if you are interested in a specific topic, we can dig in more about it. We believe that we learn the best when it is meaningful.
4) Is there anything else you would like to share?
Fun fact about me. I love good food. I always look for good food in town! I cook by myself too. Mostly Japanese food!
Misaki Sekine
MI production-Japanese language and culture Education for Kids
Check her out!
https://linktr.ee/miproduction.ca_
Follow Chocoviv's Lifestyle Blog on WordPress.com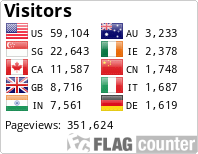 Instagram: https://www.instagram.com/chocoviv/
Twitter: https://mobile.twitter.com/Chocoviv1