Do you like to drink matcha tea? I do! Thank you Usagi Tea for your gift!
Who is Usagi Tea?
1) Why and when did you start your business?
Usagi Tea was founded by Jessica and Bonnie and launched in April 2022. Throughout the years, we tried matcha from different grocery stores to local cafes and had yet to find a consistent high quality matcha at a reasonable price that we both enjoyed. This helped curate the idea of starting something together. Usagi Tea exists today because we wanted to give consumers more options to a reasonably priced high quality matcha.
2) Next, what was your background?
Jessica and Bonnie both work in corporate. They were previously colleagues who quickly bonded over food, travel, and matcha! We both come from an asian upbringing, so we are both accustomed to consuming tea since we were young.
3) Some interesting facts about your product?
We are very proud of the quality of our matcha. We love hearing compliments from those who have given us a try! 😊
Matcha is a great substitution for those who are tired of having a caffeine crash in the afternoon. Unlike coffee, our bodies tend to process the caffeine found in matcha more slowly, which in result gives us alertness throughout the day. Matcha has a multitude of other health benefits such as antioxidants, promotes relaxation, helps with metabolism, and so much more.
4) Anything else you would like to share?
10% Discount code for any of your followers who are interested in giving us a try! 😊 Just use CHOCOVIV10 at checkout.
Thanks again for reaching out and collaborating with us! Much appreciated.
Regards,
Jessica and Bonnie
Usagi Tea
Check them out!
Follow Chocoviv's Lifestyle Blog on WordPress.com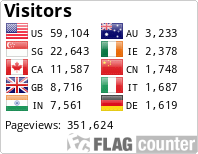 Instagram: https://www.instagram.com/chocoviv/
Twitter: https://mobile.twitter.com/Chocoviv1