I love the spicy feeling ginger gives me. It warms me to the core! Thank you, Gingerdog for sharing these with me!
Who is Gingerdog?
Hi Vivian, here's the answers to your questions. I've answered them all 🙂
1) Why and when did you start your business?
My husband has always been a big fan of ginger and was on the hunt for a ginger shot that packed a punch, but was unable to find one in the market. The available options were either too sour, too bitter, or simply not potent enough. That's when I decided to experiment with creating my own ginger shot. After finding the perfect recipe, I knew that there were others out there who would appreciate it just as much as my husband did. In June 2022, I started selling my ginger shots at the Burnaby Farmers Market and was delighted to find that we sold out on our very first day at the market.
2) Next,what was your background?
I completed my Bachelor's degree in Human Resources from SFU Beedie School of Business, and after an internship at Ericsson in Vancouver, I decided to move to London, England. During my time there, I had the opportunity to work as the Head of HR at a health tech venture company.
3) Some interesting facts about your product?

If you're someone who craves the strong, spicy taste of ginger with added health benefits, then GingerDog's Ginger Booster is the perfect choice for you. Our ginger shot is the only one on the market with a potent ginger flavor, complimented by the sweetness of apple and acerola cherry. We're proud to use just four wholesome ingredients and absolutely no added water, sugar or preservatives, ensuring that you get the best quality and taste in every sip.
Our ginger shots come in both single and multi-shot bottles. The recommended daily dose is a single shot, which provides natural health benefits for both immunity and digestion. We take pride in using only organic Peruvian ginger, which provides a pleasant kick and enhances the overall taste of our ginger shots.
4) Finally, anything else you would like to share?
We're incredibly grateful for the support and love we've received from both local supermarkets and customers, which has allowed us to expand and grow our business. Currently, our products are available in 25 different retailers, as listed in the link below. We're thrilled to share that we'll soon be available at Nature's Fare markets within the next few weeks, enabling us to reach ginger enthusiasts in the Okanagan area. We couldn't be more excited about this opportunity.
Check them out!
https://gingerdogdrinks.com/pages/where-to-find-us
Follow Chocoviv's Lifestyle Blog on WordPress.com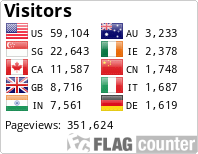 Instagram: https://www.instagram.com/chocoviv/
Twitter: https://mobile.twitter.com/Chocoviv1