Healthy snacks definitely help me when I am on the road. Thank you, The Hangry Unicorn for sending my these delicious and healthy snacks!
Who Is The Hangry Unicorn?
1) Why and when did you start your business?
Hangry Unicorn Snacks is an innovative snack business started in 2022 by Asian-Canadian female entrepreneurs with a passion for food, healthy & beauty.
2) What was your background?
Originally born & raised in Hong Kong, Vyvyan & Esther have been best friends and are professionally successful in other fields (i.e. lawyer + HR Director!) in Vancouver prior to deep-diving together in the food manufacturing industry.
It is our dream to combine our skills and talents to bring into production a variety of magically delicious snacks that satisfy daily hangry cravings & WOW the taste buds of discerning foodies at the same time. Our goal is to create super tasty treats with wholesome, organic ingredients, coupled with the added health benefits of beauty-stimulating nutrients such as Collagen, Omega-3 and Biotin.
3) What is special about your products?

Hangry Unicorn Snack Bars contain at least 1 gram of Hydrolyzed Collagen per bar – so that you can enjoy a guilt-free snack while feeling energized & looking fabulous!
Hangry Unicorn Collagen+ Bars come in 3 delicious flavours:
A) Milk Chocolate x Whole Nuts Bar (Collagen+) – $4.99/bar
B) Tropical Fruit x Coconut Bar (Collagen+) – $4.99/bar
C) Dark Cocoa x Hazelnut Bar (Collagen+) – $4.99/bar
Q: What's so magical about Hangry Unicorn's Collagen-Infused Snacks?
A: Collagen is a super-power protein that provides our skin with youthful elasticity and hydration. It is also proven to relieve joint pain, increase muscle mass and prevent bone loss. As we age, the breakdown of collagen speeds up in our bodies and it gets harder for us to produce more collagen. Collagen supplements have been shown to contribute to healthier hair and nails, both in strength, thickness and rate of growth.
Q: What options do you have for Plant-based / Vegan / Vegetarian snack consumers?
A: Our Hangry Unicorn Plant-Based Cookies contains Vegan Collagen Booster to help boost the body's natural collagen production, and help reduce the rate of breakdown of the collagen protein.
Check them out!
Follow Chocoviv's Lifestyle Blog on WordPress.com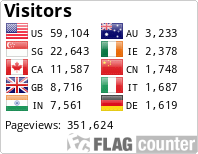 Instagram: https://www.instagram.com/chocoviv/
Twitter: https://mobile.twitter.com/Chocoviv1