Summary
In this fourth movie, John Wick was after the High Table. The price tag on his back was going higher and higher. Therefore, he was determined to assassin them all! Unfortunately, it wasn't going to that easy.
The Marquis from the High Table needed him to disappear, so he sent one of Wick's old time friends, Caine, to go after Wick.
Conclusion
I watched this movie in the AVX theatre, where the seats would move and jolt along with the fight scenes. Water would spray and the experience was immersive.
As expected, the fight scenes were beautifully choreographed with some comedic dialogue thrown in occasionally. Some of my favourite iconic movie legends, Donnie Yen and Hiroyuki Sanada, plus Keanu Reeves really made my heart beat faster than I could ever imagined….
Follow Chocoviv's Lifestyle Blog on WordPress.com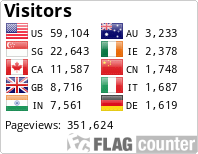 Instagram: https://www.instagram.com/chocoviv/
Twitter: https://mobile.twitter.com/Chocoviv1