Summary
Rachel's niece died suddenly and her niece's friends told her about a video tape. Whoever watched it will die after seven days. Her niece watched it.
As she investigated into this information, she discovered the cursed tape. Rachel watched it….Then, she made her ex-boyfriend (a video expert) watch it to find out what's wrong with it. He laughed at how she seemed so bothered by it. So, Rachel left and continued to look for clues. As she researched deeper into the creepy images, she began to discover the owner of the images.
One day, her son, Noah, who was able to sense the supernatural, watched the tape when he couldn't sleep! What shall she do?
Conclusion
This was one of the classic horror movies that was adapted from a book. I personally read the book first before I watched then movie. Many of the images in this movie appeared in many spoofs of pop culture.
Follow Chocoviv's Lifestyle Blog on WordPress.com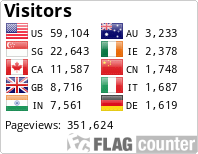 Instagram: https://www.instagram.com/chocoviv/
Twitter: https://mobile.twitter.com/Chocoviv1
TikTok: https://vm.tiktok.com/ZSsT5hEo/</</
Affiliate link:https://www.villov.net/?ref=1749896.e2894c</</