In John Wayne Airport, I discovered these whimsical ceramics by Randy Au at the Thomas C. Riley Terminal after going through security. Each piece resembled a beautifully decorated vegetable.
"The series was awarded a Gold Medal in the "Discovery Award 1993" for Craft in California. It has also been a part of the invitational exhibition at the prestigious "DinnerWorks" exhibit in Louisville Kentucky, "Teapot Show", Ferin Gallery in Northampton, Massachusetts; "Pacific Craft Show', Orange County Museum of Art and featured on the "Modern Masters" series of the Carol Duvall Show for HGTV."— The Flying Cup
Look for this display till March 2023!
Follow Chocoviv's Lifestyle Blog on WordPress.com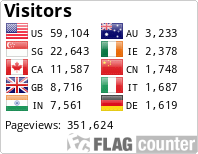 Instagram: https://www.instagram.com/chocoviv/
Twitter: https://mobile.twitter.com/Chocoviv1