Who could resist such cute bath bombs? Thank you, D' Lux Bath And Body for the gift!
Who is D' Lux Bath And Body?
1) Why and when did you start your business?
I, Kim, made bath and body products for Christmas presents for years with my mom. I tried to start a soap making business back in 2015. However, my mom got sick with Alzheimer's so my partner, Peeter and I cared for her for years until it was time for her to go into a home. Once she was cared for in the home in 2020, Peeter and I decided to make a go of it and started making a ton of products after much research!
2) What was your background?
Peeter was a ticketed iron worker but injured his back so he was looking for something else to fill the void. I am a Medical Office Assistant part-time. We've always had an interest in making high-end bath and body products that are accessible to everyone.
3) What is special about your products?
We use high quality ingredients but make sure we can offer affordable pricing. We try to make bath time fun and relaxing.
4) Finally, anything else you want to share?
We love making products for you to enjoy and it makes our days when we have repeat customers! We also love creating customized gifts for business or pleasure!
Check them out!
https://dluxbathandbody.com/pages/about-us
Follow Chocoviv's Lifestyle Blog on WordPress.com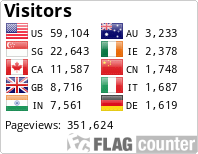 Instagram: https://www.instagram.com/chocoviv/
Twitter: https://mobile.twitter.com/Chocoviv1