Thank you, Leah of Lethal Lites Candles for making me this amazing hand-made soy candle! She is a breast cancer survivor and 20 surgeries in 20 years! She is an inspiration at us! So glad to hear that she is healthy now.
Who Is Lethal Lites Candles?
1) Why and when did you start your business?

I had always made gifts for my friends and family. Candle making was one of my favourites. In 2016, I filled my moms beautiful teacups with soy wax so they had a use. Instead of collecting dust. I made a few more for friends. Then I started making candles as a part time gig in 2018.
2) What was your background?
I was off work for 20 years. When I returned to work, I got a job as a junior researcher in UX, as I didn't want to go back to being a Pharmaceutical rep. When Covid hit, I was out of work- because I didn't have enough experience to go out on my own. So, I was making candles for friends and family at Christmas 2020- and I posted some on Facebook Marketplace. It went crazy. I had like 4000 views. It was crazy. I couldn't keep up. So, I decided that I would try to make this into a business.

3) Some interesting facts about your product?
The best part of my job is sourcing cool containers. I go to estate sales, vintage shopping, thrift stores. You name it, I fill it.
I also do refills and I often fill people's own containers that are meaningful to them.
4) Finally, anything else you would like to share:)
I called my business Lethal Lites because, back when I was like 18 years old- I was a DJ for like 8 months!! LOL! It was so fun.
Check out her links for more information:
https://lethallitescandles.com/
https://www.instagram.com/lethallitescandles/
https://m.facebook.com/lethallites/
Follow Chocoviv's Lifestyle Blog on WordPress.com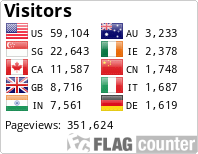 Instagram: https://www.instagram.com/chocoviv/
Twitter: https://mobile.twitter.com/Chocoviv1
TikTok: https://vm.tiktok.com/ZSsT5hEo/</</
Affiliate link:https://www.villov.net/?ref=1749896.e2894c</</