I had finished watching "Love Hard" and was moved by the male protagonist's candle making business. So, when I was two cowboys with their unique scented soy candles, I was intrigued!
Who is Soy Cowboys Candles?
1)Why and when did you start your business?
Jason and Brad started Soy Cowboys in early 2021. Neither is a cowboy, except maybe in spirit or the values that they hold.
Jason has been looking to start a business for awhile as he just completed a business management program at BCIT and was looking to put his education to work. Brad suggested candle making while over visiting having a barbecue in the fall of 2020. Immediately, Jason was thrilled with the idea and proposed to start a partnership with Brad, who agreed it was a good plan.
Over the following 6 months the boys worked hard to research and develop their own candle making methods and recipes. The goal quickly came clear: To create a brand that combined atmosphere, scent and aesthetic in a rustic and attractive candle product. With 6 custom scent recipes under their belt, they set about developing their name… turns out every candle company name is already taken. Brad got a little creative by suggesting Soy Cowboys. We make soy candles and we like cowboys, so it seemed like a great fit.
In October of 2021, twelve months later, they launched their website www.soycowboys.ca and started signing up to participate at local business popup events. Overwhelming support and interest came from all who stopped by our booths commenting on our branding, scents and costumes. Now it's the new year and we're signing up to more markets while trying to sharpen our online game. Every day we get a little bit better.
Our backgrounds don't really lend themselves to becoming a professional chandler but it's a very old trade with lots of info about how to master it. Brad is a full-time welder and has a love for measurement, recipes, and science. Jason is a full-time logistics manager with a Passion for ideas, art and expressing them. We took our crossover and soft skills and aim to apply our expertise to makin some bangin' candles.
We hope you enjoy them and look forward to seeing you at the markets!
2)What was your background?
Brad is a welder by trade, owns a cat, works a lot of overtime. Real good at cooking.
Jason is a warehouse manager, recent business school graduate. Not so good at cooking.
3) Interesting facts about our products?
Long burn times – small ones burn 35+ hours and large ones burn 70+ hours
Sustainably curated – pure soy wax, local suppliers, eco friendly print and packaging, upcoming essential oils line, constantly striving to minimize environmental impact
Natural, rustic branding
Backlit images on jar design – the large candle has a sunset behind the cowboy when burned halfway down
Scents designed to remind you of positive personal experiences and environments
Currently have 6 scents: Country Clotheslineo Black Cherryo Eucalyptuso Kitchen Window – grass – lilac – appleo Morning Meadow – pine – water – eartho Cabin Vibes – spice – pine – stone• Upcoming essential oils line of scents – you received lavender made with "Suprerblue"
4) Anything else you would like to share?
Looking to launch 3 essential oil scents in the spring:o Lavender, Eucalyptus, Peppermint
All essential scents focused on helping you align in your element: work, play or relaxation
Will be looking to collab or add products in line with the brand offering soon
Follow us for market date info
Free shipping in Canada over $50
Free local delivery in the Vancouver area
Check them out!
Follow Chocoviv's Lifestyle Blog on WordPress.com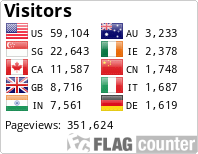 Instagram: https://www.instagram.com/chocoviv/
Twitter: https://mobile.twitter.com/Chocoviv1