What an interesting concept! This was such a cool concept to freeze dry candy for a new texture!
Who Is Yum Ice?
1) Why and when did you start your business?
Why:
– We don't really like to eat candies in their regular forms
– Since we have our candy we enjoyed it so much and would love other people to taste, enjoy and share this fun experience as well
When:
– Our business started around July 2021 and we were the very first store in Vancouver selling freeze dried products before anyone else
2) What was your background?
The business has 2 owners. Myself and my girlfriend (Aurelia)
For myself, I was still an international students at the time and my background was in hospitality industry and worked as a server during college so I'm certified in both Food Safe and Serving It Rights. Which is a great experience to help us start this business right. To ensure sanitation and quality control always at highest level. My parents are business owners so I knew that I wanted to have a business of my own one day and this business was the least expected but fit right in what I was looking for.
For Aurelia, her background is actually in fashion design as she is so passionate in the industry. Luckily, this background of her also brings the designing side of the business into play. All the cute logo design, packaging designs were all through her approval and as you can see they are super cute and really represent what Yum Ice is all about. – Share your favourite freeze dried sweets with your favourite loved ones.
3) Some interesting facts about your product?
Some of them take up a full 24 hours to reach the quality that we want them to turn out. We never take shortcut to sell under-qualified products.
In perfect storage conditions, our products can last 3 year +, but as a measure for best quality we recommend only 1 year.
Also I will add the process of freeze dry because I think it's really interesting to hear how it's made 😊
The freeze-drying process is called sublimation, and it consists of three stages. The first stage takes 2 hours of freezing at -23 Celsius, the second stage takes 2 hours of vacuum freezing and the last stage takes up to 22 hours of high vacuum drying at 67 Celsius. This whole process completely removes water from the product, then as soon as the water touches the freezing surface, it becomes ice. The ice then turns from solid to vapor by skipping a liquid phase. Through this process, texture and taste are drastically altered in a positive way.
4) Finally, anything else you would like to share?
– Our plan is to have up to 52 or more flavours of freeze dried products in our store. This will include: candies, ice-cream, vegan friendly, cakes, beverages, etc. It's a big dream for us to really be the #1 brand for any thing freeze-dried in Canada. We will add more once we can expand the production line and hopefully a cute, exotic design walk-in store.
Check them out:
https://instagram.com/yumice.freeze?
Follow Chocoviv's Lifestyle Blog on WordPress.com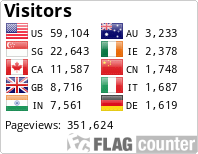 Instagram: https://www.instagram.com/chocoviv/
Twitter: https://mobile.twitter.com/Chocoviv1