For the mind and for the body, positive thinking is essential. It doesn't not only make positive thinkers healthier and less stressed but also helps …

Health benefits of positive thinking and optimism | Power of positive thinking
These are definitely excellent benefits from positive thinking. Just remember that it is also important to accept that everyone can make mistakes too. Learn to love yourself no matter what!
❤️
Follow Chocoviv's Lifestyle Blog on WordPress.com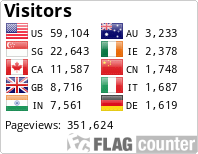 Instagram: https://www.instagram.com/chocoviv/
Twitter: https://mobile.twitter.com/Chocoviv1
Pinterest: https://www.pinterest.ca/chocoviv1/