The four doodles I did were the Jade Rabbit, Moon Goddess (Chang E), the moon and a mooncake with tea. These images were well ingrained into the traditions of Midautumn Festival.
Mid-autumn Myths And Traditions
1) The Jade Rabbit, also called the Moon Rabbit, is a rabbit that lives on the moon. In Chinese folklore, it is often portrayed as a companion of the moon goddess Chang'e, constantly pounding the elixir of life for her. However, in Japanese and Korean versions of the story, it is just pounding mochi or tteok.—- Wikibooks
2) The Moon Goddess's myth revolved around her drinking an immortal elixir and floating up to live on the moon.
3) "A mooncake is a Chinese bakery product traditionally eaten during the Mid-Autumn Festival. The festival is about lunar appreciation and Moon watching, and mooncakes are regarded as a delicacy. Mooncakes are offered between friends or on family gatherings while celebrating the festival."—Wikipedia
4) The Mid-Autumn Festival, also known as the Moon Festival or Mooncake Festival, is a traditional festival celebrated in Chinese culture. Similar holidays are celebrated in Japan (Tsukimi), Korea (Chuseok), Vietnam (Tết Trung Thu), and other countries in East and Southeast Asia.—Wikipedia
Follow Chocoviv's Lifestyle Blog on WordPress.com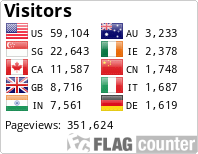 Instagram: https://www.instagram.com/chocoviv/
Twitter: https://mobile.twitter.com/Chocoviv1