Thanks to Yenlarts, I was able to have a customized my Father's Day card this year!
According to the website,
"There is no such thing as a 'typical dad!' When I was designing this series, our diverse Canadian society inspired me. Canada is a wonderful country that embraces families of all shapes and sizes in all kinds of beautiful skin tones!
Whether you are an expectant dad or a seasoned father with one or several kids, a grandfather, a stepdad or a foster dad, I want these illustrations to represent what fatherhood means to you.
This series depicts five different stages of fatherhood with four skin tone variations (ivory, beige, honey, and espresso) to present our proud Canadian multicultural society. "
You get to choose from five different styles and the skin tones of each figure on the card.
To top it off, this year you also receive a special Love Multiculturalism waterproof sticker with your order!
Click below to order yours now!
https://www.yenlarts.com/art-of-fatherhood
Follow Chocoviv's Lifestyle Blog on WordPress.com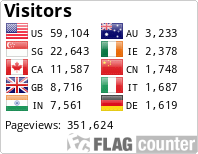 Instagram: https://www.instagram.com/chocoviv/
Twitter: https://mobile.twitter.com/Chocoviv1
TikTok: https://vm.tiktok.com/ZSsT5hEo/</</
Affiliate link:https://www.villov.net/?ref=1749896.e2894c</</