Imagine wearing a piece of artwork on your neck… that is what Naked Silver Designs is about. Thank you, Naked Silver Designs for the gift!
Who is Naked Silver Designs?
1) When and why did you start your business?Naked Silver Designs was born out of my love for sculpting and my years of experience apprenticing with an incredibly gifted and skilled jewelry designer ~ my mother.
During the time period that most of us were staying at home due to Covid, I decided to learn how to sculpt with precious metal clay, and incorporate that into my designs, which had always been a dream of mine.
When I started sculpting, it was for the healing aspect and the bliss that it brought to my life, during such a stressful period for all of us. I ended up applying to artisan markets, and having lots of success there, and I am now in both the Gibsons Public Art Gallery and the Coastal Gallery, which is a private co-op art gallery in Gibsons, BC. I have also built a home studio that will be open for visitors starting in June.
2) What is your background?
I have been an elementary school teacher for over 20 years, and I still am, so I am enjoying having two careers that I love!
My one-of-a-kind pendants are hand-sculpted from precious metal silver clay, which is a unique material that is made up of pure silver particles suspended in an organic binder. The process of working with precious metal silver clay begins by sculpting the clay into the desired form. The silver clay is then left to dry completely before firing.

Once the piece is dry, it is meticulously sanded and carved to further shape, remove imperfections and add intricate detail; it can then be fired using a kiln or torch. This process removes the organic binder and causes the silver particles to fuse together, creating a solid metal piece that is .999 pure silver. The firing process can take anywhere from 10 minutes to several hours, depending on the size and thickness of the piece.
3) What is special about your products?
After firing, the piece will need to undergo a finishing process to remove any rough edges or imperfections. Once the piece is finished, it can be worn as a beautiful and unique piece of jewelry. This process is environmentally friendly, as it produces less waste than traditional metalworking techniques.
4) What else would you like to share?
I have a website under construction, nakedsilverdesigns.com, but in the meantime you can find many of my designs on Instagram.
Check her out!
https://instagram.com/nakedsilverdesigns?
Follow Chocoviv's Lifestyle Blog on WordPress.com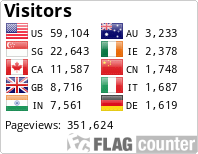 Instagram: https://www.instagram.com/chocoviv/
Twitter: https://mobile.twitter.com/Chocoviv1