I love coffee! What about you?
Have you ever tried coffee skin care? I am very thankful for De Mello Coffee for sending me these items!
Who is De Mello Coffee?
1) Who is De Mello Coffee?
Our adventure stretches back to 2007 when our co-founder Felix and Won Cha met specialty coffee in Australia. Cultivating a passion for coffee, they moved to Canada and opened a local coffee shop and a small roaster in Midtown Toronto, where it became a community of coffee lovers enjoying the warmth and the creativity that comes from our specialty coffee.
2) What was their background?
The experience at De Mello cafe inspired Felix and Won to expand the business into a full-fledged coffee roastery in pursuit of creating coffee of the highest quality that holds a unique interpretation to each of its own. From a local casual coffee to an award-winning coffee, we are proud of our De Mello crew–from producers to baristas– and the quality product we make as a team to deliver the best coffee experience to you and the community.
3) What is special about your products?
We strive to promote coffee culture by introducing coffee in a fun, vibrant, and diverse way. Our community and our relationships define the De Mello coffee culture; without trust and transparency throughout the De Mello fraternity–from producers to customers–a true De Mello coffee cannot be brewed."
4) Some fun fact might be… our products other than coffee is pretty clever and well designed.
Also, the baby tiger character on our items somewhat looks like our dog "Paco" and the character from NOMNOM series is drawn after Felix, our co-founder.
Check it them out!
Follow Chocoviv's Lifestyle Blog on WordPress.com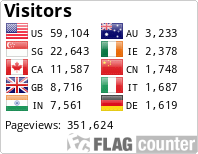 Instagram: https://www.instagram.com/chocoviv/
Twitter: https://mobile.twitter.com/Chocoviv1