Thank you Takenaka for introducing the Ehomaki to me!
"Ehomaki is a thick, rolled sushi that is traditionally enjoyed during the Japanese holiday, Setsubun (February 3, 2022). This unique custom involves eating the entire roll as a whole, in silence. Doing so is believed to bring good luck for the year."——Live Japan
Who Is Takenaka?
1) Why and when did you start your business?
I opened up Takenaka back in April 2020 at a shared kitchen called Coho Commissary and then started food truck as well in the August of the same year. I have been working in Japanese food industry for almost 20 years and always wanted own my own business one day here in Vancouver as I saw the growing demand for authentic Japanese seafood dish!
2) What was your background?
I moved to Vancouver when I was 24 years old. I met the owner of Tamaru Shoten Group (Raisu, Suika, Kingyo, and Radio) through golf, and that is how I started working as one of the executive members at Raisu in 2016. I particularly enjoyed developing new menu items which had not been introduced anywhere else in this city. I am now a Manager at Raisu while being an owner of Takenaka.
3) Interesting facts about your product?
In addition to the fact that everything we offer is fresh, authentic Japanese food, what you can find is a great range of menu selections including Bento, Sushi Bowl, Curry, and frozen Udon, for example. Thus, not only customers can get to try a real Japanese food but also they are able to find THE ONE that they particularly like. What is more, our frozen products give customers a fun experience of quickly making a Japanese meal anytime at home!
4) Anything else you would like to share?
We truly believe that it would not be possible to be at where we are today without all supports we have received from customers, kitchen neighbours, and all other local companies and communities! In only a couple months, it will be our second anniversary! We are always very grateful for being able to serve everyone and look forward to continually providing great value to everyone for the many years to come. Thank you!
Check them out!
https://instagram.com/takenaka_yvr
Follow Chocoviv's Lifestyle Blog on WordPress.com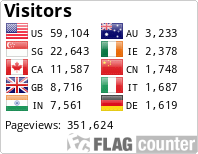 Instagram: https://www.instagram.com/chocoviv/
Twitter: https://mobile.twitter.com/Chocoviv1