Image Courtesy Of Hay House
"Let's affirm:
I appreciate the beautiful world I live in."— Louise Hay
This is a very important affirmation for all of us. Even though most of us are not able to completely become waste-free and eco friendly, every little bit helps. Every little bit that each of us are doing will make a difference to the earth.
Trying to look for reusable alternatives or reuse as much as we can helps.
Fixing things that are broken as much as we can helps.
Sorting our trash helps. Not everything is meant to thrown into the landfill or burned.
I believe that having a hundred people do one percent beats one person doing one hundred percent in our path towards success.
😊
Follow Chocoviv's Lifestyle Blog on WordPress.com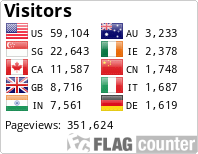 Instagram: https://www.instagram.com/chocoviv/
Twitter: https://mobile.twitter.com/Chocoviv1
Pinterest : https://www.pinterest.ca/chocoviv1/
TikTok: https://vm.tiktok.com/ZSsT5hEo/</</
Affiliate Link: https://www.villov.net/?ref=1749896.e2894c