It's not the easiest each day as the world is constantly reminding us that we are lacking in beauty or gaining in size. Time is not on our side and nobody loves you…. Therefore, you must change yourself so people can love you.
Well, that's a bit harsh, right?
To be honest, I grew up feeling that way and as an adult, sometimes, I still felt the same. It's the toughest when others would make negative remarks, thinking they were doing you a favour.
Let's remember this…..
You're beautiful!
Follow Chocoviv's Lifestyle Blog on WordPress.com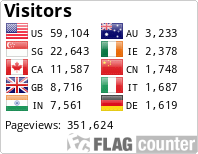 Instagram: https://www.instagram.com/chocoviv/
Twitter: https://mobile.twitter.com/Chocoviv1