Summary
In a post-apocalyptic world, cities like London became mobile machines, while larger communities would take over smaller communities. These were Traction Cities. A group who opposed this idea were the Anti-Traction League that built a wall to protect against these Traction Cities.
The leader of London lead everyone to believe that they could take down the wall by building a weapon that used 21st century technology. This type of technology, along with computers and cellphones were considered valuable artifacts. Tom was a historian who collected these artifacts and worked under, Thaddeus Valentine, the head of the Guild of Historians. One day, a young woman named Hester Shaw attempted to kill Valentine and told Tom about Valentine's evil deeds. This led Valentine to push him down the exit chute of the city….. into an unknown and treacherous land and Hester…..Who was she? And what was Valentine hiding?
Conclusion
The storyline wasn't extremely exciting, but I did enjoy the steampunk style of the machines. The idea that they couldn't use technology to rebuild the world, instead lived in a land that resembled a dismal desert, was odd. They used all the technology to build a mobile city to "eat" smaller towns, sounded more like a video game idea.
I discovered afterwards that the movie took its ideas from a YA book series of the same name.
Follow Chocoviv's Lifestyle Blog on WordPress.com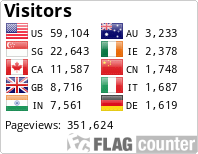 Instagram: https://www.instagram.com/chocoviv/
Twitter: https://mobile.twitter.com/Chocoviv1
TikTok: https://vm.tiktok.com/ZSsT5hEo/</</
Affiliate link:https://www.villov.net/?ref=1749896.e2894c</</