I am adding this chili oil onto almost everything that I eat! I like that it doesn't contain additives or preservatives.
Who is Haute Foods?
1) Why and when did you start this business?
Started my business 6 years ago making it for friends and family and friends of friends. Then 2 years ago when my kids were older I started working with a co packer to redevelop the recipe to make it commercially viable. Launched 6 months ago with new recipe and branding.
I started this from a family recipe (Laos background) that was just hidden away in the back of my cupboard used for one dish only our Laos chicken noodle dish "khao piak".
Until I met my now husband Peter who first tried the chili oil with Khao piak. He loved how it was actually spicy and of course the crispy garlic bits that's actually the star of the chili oil. He started eating it with everything and so did I then we realized it could be eaten with almost any types of cuisines out there. So he encouraged me to share it with people. I'm the type of person who loves cooking for people and hosting dinners so I thought sure why not.
2) What is your background?
My background is Laos/Vietnamese. Prior to having kids and being a stay at home mom for 6 years I was serving at some restaurants in Vancouver. So I've always liked the food industry seeing people enjoy their food.
3) What is special about your product?
My product only has 3 ingredients but what makes it special is the crispy garlic chips that stays crispy! Our products all have no preservatives, additives or sodium. I like to say we're an enhancer to food. It doesn't take away from the food it complements it with spice and bits of garlic throughout without changing its flavours.
4) Finally, what else do you want to share?
Although my chili oils background is from Laos I see the chili oil as universal for all ethnicities which is why I love it so much! It can go well with all types of food without taking away from the original dish. Another thing is the name Haute and why I chose it. It's actually really simple. One because it's actually "Hot". My OG one was the first one I made which is really spicy compared to a lot of chili oils on the market. Second reason was I perfected the recipe to look as good as it tastes. That's why it's "Haute".
Follow Chocoviv's Lifestyle Blog on WordPress.com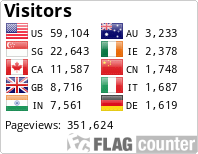 Instagram: https://www.instagram.com/chocoviv/
Twitter: https://mobile.twitter.com/Chocoviv1