To help others and to treat others with kindness are two main goals of life, according to me. I try my best to help others in need and to treat people with kindness to make the world a better place.
There are many times where my kindness is laughed at and my heart is broken by some who have taken advantage of my kindness.
Some may say that I am too generous or too weak, which enables those entitled folks to believe that they have the upper hand in life.
In reality, I am able to stand up and be proud that I am able to make a positive change in this world. Each small act of kindness and generosity spreads even more positivity in this negative world.
Follow Chocoviv's Lifestyle Blog on WordPress.com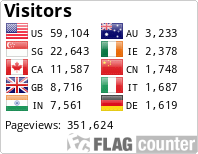 Instagram: https://www.instagram.com/chocoviv/
Twitter: https://mobile.twitter.com/Chocoviv1
TikTok: https://vm.tiktok.com/ZSsT5hEo/</</
Affiliate link:https://www.villov.net/?ref=1749896.e2894c</</