This was the first time that I camped with a Taxa Tiger Moth mini RV from Northirn Overland. Our little RV also had a fold-up tent on the top, so the little ones could sleep upstairs, while the adults could stay inside the RV on the pull-out sofa bed.
There was a pull-out kitchen at the back of the RV. We were able to cook with a tank of propane. Super convenient!
Since the set-up wasn't too heavy, our hybrid car had enough power to tow it to and from the camp grounds. Plus, we all kept dry during the down pour of rain for the last two nights.
Check them out:
https://www.northirn.com/taxa-tigermoth
Follow Chocoviv's Lifestyle Blog on WordPress.com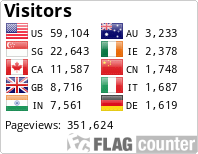 Instagram: https://www.instagram.com/chocoviv/
Twitter: https://mobile.twitter.com/Chocoviv1
TikTok: https://vm.tiktok.com/ZSsT5hEo/</</
Affiliate link:https://www.villov.net/?ref=1749896.e2894c</</