This was the first time trying a Glass Therapy Facial! This facial used small molecular polysaccharides to help increase the moisture of the skin. Then, ending the treatment with a round of LED light treatment to help with pigmentation. Thank you for this treat!
Who Is R-MEDY Aesthetics?
1) Why and when did you start your business?
For over 25 years the Vancouver Laser & Skin Care Centre has been pushing boundaries and setting a standard of excellence in non-surgical aesthetic services.
As a sister company to Vancouver Laser & Skin care Centre, we strive to continuously provide cosmetic solutions to the Burnaby community. With a focus on harmony, balance, and symmetry, R·MEDYᴹᴰ Aesthetics offers patients a wide range of services for body contouring, facial revitalization, vitamin therapy, and hair removal and rejuvenation.
Since its inception in 2021, R·MEDYᴹᴰ group has upheld a strong commitment to helping patient find innovative and cutting-edge resources for maintaining and supporting inside health and outside beauty.
Other than R·MEDYᴹᴰ Aesthetics Centre, we have R·MEDYᴹᴰ Functional (our preventative medicine centre), and R·MEDYᴹᴰ Executive Health (our physician clinic), focus on providing our patients with highly personalized treatment plans for sustainable results.
– Lydia, General Manager | R·MEDYᴹᴰ Aesthetics Centre
2) What was your background?
I graduated from All Body Laser Training Institute and received my diploma in Advanced Clinical Skin Care & Cosmetic Laser Technologies and started my career here at Vancouver Laser & Rmedy. 🙂
– Mikela, Laser Technician | R·MEDYᴹᴰ Aesthetics Centre
3) Interesting facts about your product?
We offer medical grade and high performance skin care products.
Healthy skin starts at home. Imagine going to the gym everyday and then eating fast food; you will never be able to attain the same results as you would if you were providing your body with nutrient rich foods. This is the same when it comes to our skin. Using high quality skincare products will assist in attaining and maintaining your skin's best health while drugstores and cosmetic counters offer products that compromise your skin's health.
– Aeron, Product Development Specialist | R·MEDYᴹᴰ and Vancouver Laser & Skin Care Center
Check them out!
https://rmedyaesthetics.com/treatments/face-treatments/glass-therapy/
Follow Chocoviv's Lifestyle Blog on WordPress.com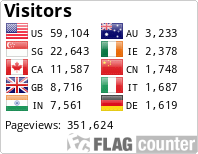 Instagram: https://www.instagram.com/chocoviv/
Twitter: https://mobile.twitter.com/Chocoviv1