I admire people who work with wood. Wood is such a beautiful medium. Thank you, Jenns Woodwork for this lovely piece!
Who is Jenns Woodwork?
There is also a bit of a story to that live edge maple piece. The tree was located in the backyard of my fathers house on Vancouver island. Some squirrels nestled into one of the crotches of the tree and sadly the tree began to die. My dad tried everything to save the tree and keep it healthy, however the disease made its way to the roots and the poor maple tree was dying off. My Uncle was called in to assess the felling of the tree, as he has worked in forestry for many years.
—-Story behind this charcuterie board
Hi! I'm James Enns
I'm the owner of Jenns Woodworks, a small studio/workshop. I'm drawn to the prospect of taking raw materials and forming them into something truly unique, inspiring, useful and beautiful.
Whether the piece is a painting, a desk, a table or some of my smaller items. I strive to deliver quality and perfection. I enjoy being able to channel my creativity into my work and deliver stunning pieces of art to my clients.
If you have a project in mind, contact me so we can make it happen together.
https://www.jennswoodworks.com/
https://instagram.com/jennswoodworks
Follow Chocoviv's Lifestyle Blog on WordPress.com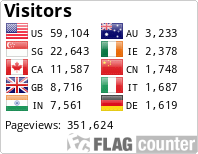 Instagram: https://www.instagram.com/chocoviv/
Twitter: https://mobile.twitter.com/Chocoviv1