"Aberdeen Centre is pleased to present the interactive and entertaining traveling exhibition Wild Weather, developed and produced by Science North in partnership with Ontario Science Centre.
Through the exhibitions' unique experiences, visitors will discover how emerging technologies and recent scientific discoveries are improving our ability to forecast severe weather and prepare for future climate changes." —- Aberdeen Centre
This engaging exhibit had displays that involved mini-course on touch-screens that taught about hurricanes, heat waves and other storms.
Thank you for the invite!
Check them out!
https://www.aberdeencentre.com/en/events.php?m=7&y=2022#event928
Follow Chocoviv's Lifestyle Blog on WordPress.com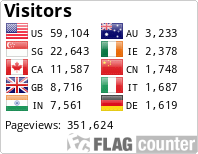 Instagram: https://www.instagram.com/chocoviv/
Twitter: https://mobile.twitter.com/Chocoviv1