Being in the month of October, there were some Halloween-themed items at the Line Store. Inside the Line Store, BTS21 items were everywhere!
"Line is a freeware app for instant communications on electronic devices such as smartphones, tablet computers and personal computers. Line users exchange: texts, images, video and audio and conduct free VoIP conversations and video conferences."-Wikipedia
This app contains some cute bear and bunny characters that become plush animals and stationary. Recently the Korean pop music group, BTS and Line work together to develop characters for each member. Fans can now purchase super cute pens, notebooks and small appliances with cute designs. They can also look at the handprints of each member too!
Naturally, I must buy the tag with the BTS21 characters with the Los Angeles name.
Check them out!
Follow Chocoviv's Lifestyle Blog on WordPress.com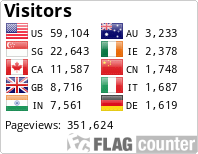 Instagram: https://www.instagram.com/chocoviv/
Twitter: https://mobile.twitter.com/Chocoviv1