It was my dad's birthday and Kem from These Are My Konfections made him a lovely box of chocolate covered strawberries! As we chatted more, I suggested her to try out some cute figures that I noticed that was quite popular lately.
Who Is T.A.M.K?
1) When and why did you start your business?
I started my business last year, during quarantine I found love through food and baking!
2) What is your background?
I have a background in makeup artistry and skincare! 💄
3) Interesting facts about your product?
We have so many different flavours to choose from! There are also flavours which can be infused into the chocolate like earl grey, boba, matcha, and more!
4) Anything else to share?
Nothing really to share, but as a treat, customers who mentions CHOCOVIV, get 30% off their first order!
Thank you again for letting me get creative !
Check her out:
https://www.instagram.com/thesearemykonfections_/
https://trykado.com/vendor/these-are-my-konfections
Follow Chocoviv's Lifestyle Blog on WordPress.com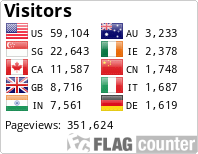 Instagram: https://www.instagram.com/chocoviv/
Twitter: https://mobile.twitter.com/Chocoviv1
TikTok: https://vm.tiktok.com/ZSsT5hEo/</</
Affiliate link:https://www.villov.net/?ref=1749896.e2894c</</