Summary
The blood pact between Dumbledore and Grindelwald was made many years ago when they were inseparable as young men. Now, times changed and their goals were different. Grindelwald was determined to rule over the Wizarding World. Dumbledore couldn't let that happen as it would also destroy the (human) Muggle's world.
As the blood pact prevented either of them from attacking each other, they had to get help. Dumbledore enlisted the help of Newt Scamander to round up his help, while Grindelwald had Credence.
How would they be able to confront each other? How would they stop each other?
Conclusion
There were quite a few secrets that were revealed in this movie. I enjoyed seeing new creatures that Newt would meet. I did miss seeing Johnny Depp as Grindelwald, but I thought Mads Mikkelsen did a decent job.
Follow Chocoviv's Lifestyle Blog on WordPress.com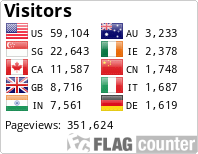 Instagram: https://www.instagram.com/chocoviv/
Twitter: https://mobile.twitter.com/Chocoviv1