Take a burger bun and put an egg in it. There you have it…. The Burggerist! Thank you, Burggerist, for sharing!
Who is The Burggerist?

1) When did you start your business?
It's a brand new business in night market. (They started during the 2023 season of Richmond Night Market.)

2) What was the background and interesting facts about your product?

The Egg Burger is a very famous street food in China. At The Burggerist, we make the Egg Burger in a fusion style. Our taste is more innovative and more in line with the tastes of the local customers. Furthermore, the bun of our egg burger is composed of 30% batter and 70% egg, which is crispy on the outside and tender on the inside.

Check them out!
https://instagram.com/burggerist_rmdnightmarket
Follow Chocoviv's Lifestyle Blog on WordPress.com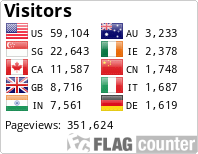 Instagram: https://www.instagram.com/chocoviv/
Twitter: https://mobile.twitter.com/Chocoviv1