Valentine's Day is coming up! Check out these cute cards by A Sprinkle Of Sun by Cards By Carmen!
Who Is A Sprinkle Of Sun?
1) Why and when did you start your business?

The greeting cards started in July 2021. I wanted to do something to support my mental health so I
bought an iPad for myself in the beginning of covid to try something new – drawing electronically. I have always loved writing individualized comments in cards to show appreciation for my friends, family, and coworkers, and I thought, maybe this year, I can make a card for them that will make
them smile and feel cozy inside.
My greetings cards highlight food puns and relationships with people. Food helps us to understand each other and brings joy to any occasion. Food also brings people together and my hope is that handwritten cards featuring a funny food will allow people to share their love with one another.
2) What was your background?

As a Chinese Canadian woman who has been brought up in both Western and Asian culture, I love the diversity of food found both in my family's home and across the Lower Mainland. All these cards feature foods I enjoy eating with my friends and family. Previously, I made cards using cardstock and scrapbooking supplies. Now that I have transitioned to making cards using an iPad, I find myself that my cards are looking more cute.
Handmade and thoughtful cards make people smile, and in trying times like today, why not send them a laugh and handwritten note? Sometimes when I draw the pictures, I give myself a laugh too!
3) Are there interesting facts about your product?

My first card was the dimsum card. Partly because I was craving dimsum in the beginning of covid so I channeled it in my drawing. The greetings are printed in a local company.
Support local! All the packaging are made out of paper.
4) Is there anything else you would like to share?

You can pick up the cards in East Vancouver (just IG me) or BIPOC + Local Marketplace in Abbotsford. I will doing popups around the Lower Mainland so follow me on Instagram for our future events!
Check her out!
https://instagram.com/a.sprinkleofsun
https://instagram.com/bipocandlocalmarketplace?
Follow Chocoviv's Lifestyle Blog on WordPress.com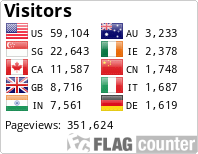 Instagram: https://www.instagram.com/chocoviv/
Twitter: https://mobile.twitter.com/Chocoviv1