Clay can made into such beautiful pieces of art. That is what Perching Clay Art is about! Thank you for these beautiful calla lily earrings!
Who is Perching Clay Art?
1) Why and when did you start your business?

My business began as a hobby in 2015 after I was introduced to polymer clay and discovered the canework technique in a library book. After teaching myself this technique and experimenting, I became obsessed with it and realized the versatility of polymer clay. Since then, I have left the health research industry and began my journey as a full-time artist.
2) What was your background?
I have a background in Health Sciences and research, studying everything from cells to statistics to sociological sciences.
3) Any interesting facts about your product?

Nothing is painted! When I receive the polymer clay, the colours are already mixed in. From there, I create my designs by layering, rolling, manipulating, and slicing. Imagine how sushi or licorice logs are rolled; the designs that you see in my work are the cross-sections of each roll that I make from scratch. A few of my products are sculpted by hand and sometimes with a tool as small as a sewing needle! Due to the amazing features of polymer clay, the final product is lightweight, waterproof, and durable.
4) Anything else that you want to share?
My work is recognized for being colourful and intricate. Every product is one-of-a-kind and is made with care and love. I am inspired by what I see in my daily life in both urban and natural settings. I apply an element of fantasy to my inspirations to create playful and whimsical pieces that tell stories to the observer. Most of my designs are open-ended, and I love hearing what my customers see in my work because we all see something different in the details.
Check her out!
https://www.perchingclayart.com/
Follow Chocoviv's Lifestyle Blog on WordPress.com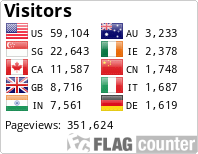 Instagram: https://www.instagram.com/chocoviv/
Twitter: https://mobile.twitter.com/Chocoviv1