Positive self affirmations can help us to work towards more self-love for ourselves. It's not about only having a positive attitude and mentality all the time. That is unrealistic and actually hide the genuine pain that is part of life.
On the contrary, it's about really accepting yourself during all the ups and downs. To accept that sometimes we make mistakes and not to blame anyone, especially ourselves, is difficult. It's like learning to walk as a toddler. We fall, but we get up and keep going.
Remember to celebrate even the littlest of successes. There are a lot of people out there who only focus on huge successes in life. Too many children grow up to search for only huge successes in life end up giving up on themselves as adults. This is due to the feeling of constant failure, criticism by others and guilt.
When we are able to guide our inner child to focus on all the little successes in life, we can begin to also see the little successes in others. I consider this a type of self-love too!
What do you think?
❤️
Follow Chocoviv's Lifestyle Blog on WordPress.com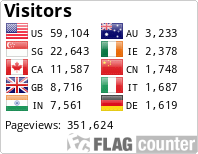 Instagram: https://www.instagram.com/chocoviv/
Twitter: https://mobile.twitter.com/Chocoviv1
Pinterest : https://www.pinterest.ca/chocoviv1/