Thank you Jess from Beyond The Front Cover for the nomination!
The Rules
Thank the blogger that nominated you and give a link to their site
Do a post to show your award
Give a summary of how your blog started
Give two pieces of advice for any new bloggers
Select at least 15 other bloggers for this award
Let each nominee know you've nominated them and give a link to your post
How My Blog Started
I now have two blog pages because WordPress only allows 3 GBs of media. I will continue to be active on my first page!
1) http://www.Chocoviv.home.blog (over 3000 subscribers)
2) http://www.Chocoviv.Wordpress.com
Two Piece Of Advice
1) Interact with other bloggers by likes and comments! I like to ask if I could Reblog any articles that interest me too. Then, I like to tag them on all their social media platforms.
2) Do those tags and awards, as much as you can. These really help to promote yourself and others when others tag you or you tag others. Don't feel offended if some don't want to do it. Just let them know that it helps to promote their blog too!
Nominees
1) https://chromelove5.wordpress.com
5) http://from1heart2another.art.blog/2021/03/07/stay-positive-%f0%9f%8c%bb/
6) https://thehomeslogg.com/2021/03/07/how-should-you-style-your-home/
7) https://www.athenadiakos.com/be-kind-to-yourself/
8) https://www.later-means-never.com/
9) http://themindfulgingernut.com
10) http://fitambitiousblonde.com
11) https://drunkenanimeblog.com
13) http://womanoftheworld.home.blog
14) http://sowmyasspicycorner.com
Follow Chocoviv's Lifestyle Blog on WordPress.com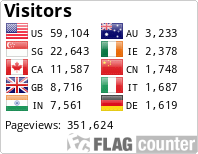 Instagram: https://www.instagram.com/chocoviv/Twitter: https://mobile.twitter.com/Chocoviv1Pinterest : https://www.pinterest.ca/chocoviv1/TikTok: https://vm.tiktok.com/ZSsT5hEo/</</Affiliate link:https://www.villov.net/?ref=1749896.e2894c</