I saw the name and I immediately had to find out who "Angkor Harvest"! I visited the Angkor Wat in Cambodia and loved it!
Who Is Angkor Harvest?
1) Why and when did you start your business?
I started my business as hobbies 9 years ago when I first visited my hometown in Cambodia. Until I lost my job last year then it became my full-time.
2) What is your background? First, it was because of the love that I have for Cambodian foods and culture. Second, the flavours reminded me of my mother's cooking when she's around.
3) What is special about your business?
This business reminded me of the children memories when I was young helping my parents with organic farming practices.
4) Finally, what else do you want to share?
When I start working on this business, so I don't have nightmares anymore from a genocide between 1975-79.
Also, Kampot Peppercorns known as the world's best! We made our authentic sauces from Kampot pepper!
Check them out!
Follow Chocoviv's Lifestyle Blog on WordPress.com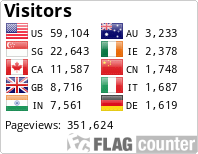 Instagram: https://www.instagram.com/chocoviv/
Twitter: https://mobile.twitter.com/Chocoviv1