Ever since I was in high school, I would volunteer. I volunteered as a summer camp helper, Farmer's market tickets seller, trade show helpers and rescue animal shelter care taker. I enjoyed to help others to make things run smoother and to bring a smile to faces.
Unfortunately, there were people out there who thought that venting and raging to volunteers at events was tolerable. As a seasoned volunteer, I would stand up for the newer ones to defend them against these types of verbal lashes.
Thank you to the volunteers in the world for giving their time and love where others would not.
Follow Chocoviv's Lifestyle Blog on WordPress.com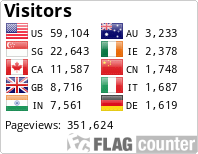 Instagram: https://www.instagram.com/chocoviv/
Twitter: https://mobile.twitter.com/Chocoviv1