As a part of my winnings, I received this a lovely cocktail kit from Honest Cocktails!
Who is Honest Cocktails?
1) Why and when did you start your business?
I have been a life-long aficionado of everything cocktails! My journey into this world began on the Balearic Island of Majorca, continued into the heart of northern England, and as a member of the respected and revered Living Ventures Group, I grew my role from bar support and soon was researching and training with British restaurateur Tim Bacon and others.
I always knew I would venture out on my own and by relocating to Covent Gardens I was able to secure a position at the world-famous Maxwell's restaurant from there I began competing in cocktail competitions and designing my own cocktails.
It is with this experience and my arrival in Vancouver, that I knew the time was right to step away from the businesses of others and create my own. Honest Cocktails launched in 2021 with a mandate and passion to support local producers who have been hit hardest over the past two years. The team and I work closely with local and Canadian small businesses to curate cocktail experiences like never before. In addition to the previous, there lies within Honest Cocktails a love for pure, wholesome and cold-pressed juice which is reflected in the uniqueness of ingredients and flavours that are exclusive to our subscription kits.
3) Some interesting facts about your product?
We only source the finest in organic fruit and vegetables, sourced locally where available and cold-pressed for maximum nutritional value, but I would like to share that Honest Cocktails – which includes a range of world-class beverage experiences delivered in a box – is more than just cocktail kits!
We offer Virtual Experiences that include all types of events and we guide you and your guests through an exploration of cocktails with a master mixologist in creating Signature Libations. Together we all craft that perfect cocktail step-by-step, learn cocktail history, and sip. This offering includes Honest Cocktails streaming in 4KHD with studio set lighting, and optional dual cameras, a real premium service.
In addition, we offer IRL Events, such as collaborations with businesses as part of our 'A Good Honest Shake' Series which is a combination of IRL cocktails, and dining, with a live-streaming component that allows people to stay connected with friends and family even if they are not ready to be out and out socializing.
Use this code for your first order: HCCOCKTAILS15
Check them out!
https://instagram.com/honestcocktails.ca
Follow Chocoviv's Lifestyle Blog on WordPress.com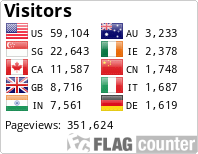 Instagram: https://www.instagram.com/chocoviv/
Twitter: https://mobile.twitter.com/Chocoviv1