Do you like coffee? I love coffee and I am excited to try this protein powder for hot coffee by Allo! Thank you!
Who Is Allo?
1) Why and when did you start your business?
Allo Nutritition started in the dead of covid, in 2020. In a time that gyms were closed and everyones nutrition and well being was put at risk. Allo's journey began. A journey to create a product that solves problems, helps those looking for convenience, provides protein in an easy and manageable way. Allo launched in March os 2022 – National Nutrition Month. And the rest was history.
2) What is your background?
Allo's background is quite diverse. With a background in product development, nutrition and food science, business and of course a motivated mindset to make something revolutionary.
3) What else is special about your products?
We strongly believe in transparency. Allo is proud to share our clean nutritional deck, with ingredients that are of the highest integrity. All flavouring is natural. Allo is zero sugar, gluten-free, peanut-free and most well-known for being clump-free.
4) What else would you like to choose?
We absolutely love what we do, from product development to showcasing in gyms and fitness events. Our Allo family is grown in Canada and in the USA and we truly appreciate everyone's support in making this dream come true.
Check them out!
Follow Chocoviv's Lifestyle Blog on WordPress.com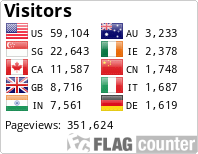 Instagram: https://www.instagram.com/chocoviv/
Twitter: https://mobile.twitter.com/Chocoviv1