I love video games! Virtual reality games are the next level up! Thank you, Evolve Virtual Reality for the great party.
Who Is Evolve Virtual Reality?
1) Evolve opened its doors in June 2018. We wanted to bring the future of gaming and technology to the public without the hefty price and space commitment that buying one for yourself comes with. It also allowed the inexperienced gamer to try it out with the help of our knowledgeable team.
2) My business partner and I both had experience working in each of our fathers' small businesses. One was more in the education sector and the other in the construction industry. We combined that knowledge of business with our love for video games to, not only start our company, but we actually built the entire store from the ground up.
3) As is indicated in our name, our products are always evolving with the times. Virtual Reality is such a brand new industry that every couple years new innovations are released. We do our best to keep up with the latest trends and gear.
4) We'd like to just thank all our guests that come in and support small businesses like ours throughout the hardship that came after the lockdowns and now the construction. We'd love to remind everyone that we have free parking in the back to make it a bit easier for anyone coming by!
Check them out!
Follow Chocoviv's Lifestyle Blog on WordPress.com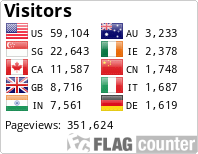 Instagram: https://www.instagram.com/chocoviv/
Twitter: https://mobile.twitter.com/Chocoviv1