I find the glow of a candle very soothing. Creative names like Wiikd Candles often catch my attention. Thank you for the gift!
Who is Wiikd Candles?
1) When and why did you start your business?
Back story first- I've been a supplier of ingredients to to the food and beverage industry for over 20 years, so things that smell and/or taste good have always been a passion. When the pandemic started in February of 2020, we were deemed essential in that the food supply chain needed to be operational, so I was told to cancel all my sales calls and stay home. After about 3 months of quite literally being bored to tears, my roommate suggested that I should really take up a hobby! Hahaha! I was driving both of us nuts.
I incorporated the company in August of 2020 and with the help of my roommate, who is also the creative label maker… we have spent the last 2 years growing and evolving the company.
2) What is your background?
I had made beeswax candles with my mom as a child, so I had an idea of what I was doing. Also, my dad had always represented flavor companies when I was little, and I used to sit under his desk and smell flavor samples… and I loved combining them to create new and unique scents.
So I took what I knew and loved… and started making candles for my own home, knowing that I wanted a product that was clean burning and different from your average vanilla or lavender scent.
My close friends loved them so much, that they started asking if I would make them some too!
And Wiick'd was born.
3) What is special about your products?
My candles are all made from 100% ecosoy wax, scents that are free from cancer causing or headache causing chemicals, and I use glassware made from 50% recycled material and ecologically sustainable cork lids.
One interesting fact about Wiick'd? We love giving our candles naughty names to go along with our fun and unique scents!! Our newest release is the Afterhours Advances and Passionate Glances; a blend of orange blossom, vanilla, cedarwood and szechuan pepper…. it's amazing!!
Check them out!
https://wiickdcandlecompany.ca/
https://instagram.com/wiickdcandles
Follow Chocoviv's Lifestyle Blog on WordPress.com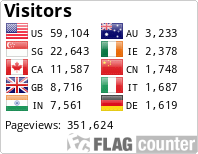 Instagram: https://www.instagram.com/chocoviv/
Twitter: https://mobile.twitter.com/Chocoviv1