Ever looked for a healthy chocolate? I was excited to discover Mindful Monk! Thank you!
Who is Mindful Monk?
1) Why and when did you start your business?
I was diagnosed with gestational diabetes for both of my pregnancies. With my first pregnancy, I had to go on a restricted diet and take insulin to help my blood sugar levels, and it worked. Two years later, I was still carrying the extra baby weight, experiencing constant brain fog and lacking energy. So I decided to change my family's lifestyle. We removed all refined grains and sugars and focused on eating whole foods. We tried Whole30, the Paleo diet, and eventually landed on the Keto diet. While on the Keto diet, I became pregnant with my second and wanted to see if I could solely use food to manage my blood sugar levels, and it worked. I modified the Keto diet to more of a low-carb diet by increasing my intake of fruits and vegetables. And to satisfy my sweet tooth and keep me full while working full-time and chasing a toddler was a version of the fudge you see today.
Shortly after the birth of my second, I wanted to see if I could buy a product similar to what I was making since I was about to start working full-time again. When I realized there was nothing like it in the market (made with what I define as clean ingredients and sweetened with only monk fruit), I decided to do something about it because the chocolates helped me so much when I needed them that I thought they could help others. So in February 2020, I started planning what the business would look like, and then in December 2020, I launched it.
2) Next, what was your background?
My background is in sales. I've worked for Puma Canada, Best Buy/Future Shop (when it was still around), Bimbo Canada (formally Canada Bread) and Nest Designs. But I always brought home baked goods to share with everyone because feeding others always brought me joy. I've always wanted to go to culinary school to learn to be a chef, but now I am focused on being the best home chef for my family cooking whole foods that are minimally processed.
3) What are some interesting facts about your product?
First chocolate product in Canada to use Pure Monk Fruit Juice as the only sweetener
Packed with good fats, fibre and protein
Source of minerals, vitamins and antioxidants (polyphenols)
Since there is no added sugar, your body can reap the benefits the natural ingredients have to offer
According to my research, it does not raise sugar or insulin levels (tested on five individuals with glucose monitors)
Based on two case studies I conducted with 25 individuals, the Functional Fudge helped the group lose over 100 lbs in 12 days
4) Finally, anything else you would like to share?
From all the markets and demos I've done, many say they know how monk fruit tastes because they buy the granular/powdered version of Monk Fruit sweetener from Costco or other grocery stores. However, those sweeteners are primarily erythritol because Health Canada has not approved the sale of pure monk fruit extract in Canada (yet). So when they try Functional Fudge, they are surprised by the taste. I smile and say, "that's Monk Fruit." For me, the aftertaste is more palatable than Stevia and one you can get used to. So my advice if anyone wants to try Mindful Monk is to be mindful that it won't be sweet like sugar because it's not sugar. And if you find that it isn't for you, give it a couple more tries because the type of sweetness will no longer be a surprise and is more enjoyable.
Check them out!
https://mindfulmonk.co/collections/chocolate-store
https://instagram.com/mindfulmonksnacks
Follow Chocoviv's Lifestyle Blog on WordPress.com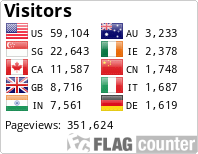 Instagram: https://www.instagram.com/chocoviv/
Twitter: https://mobile.twitter.com/Chocoviv1